Guacamole that is.  More specifically, easy guacamole for one (or make more to share by multiplying this recipe… your choice).  I, however, have been making single servings these days because my better half is struggling a bit with guac-overload.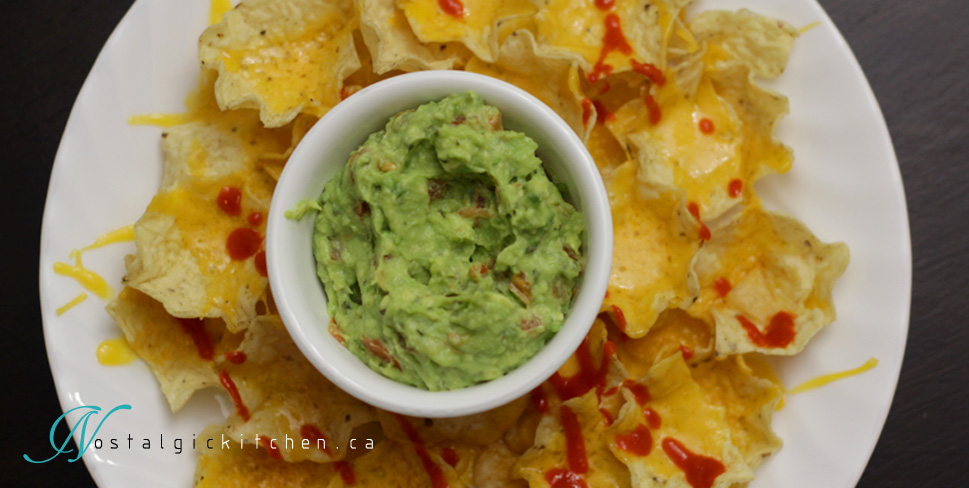 I'm a bit ashamed to admit that awesomeness of the avocado is only a recent discovery for me. This post is my homage to Chili's Tableside Guacamole, which is really what kicked off my current obsession with this fruit.
PREP TIME: 

COOK TIME: 

TOTAL TIME: 

10 min    

YIELD: 

1 serving
Ingredients:
1  avocado, mashed
3 tbsp diced tomatoes (equivalent to 1/2 a Roma tomato)
1 tbsp grated or very finely diced red onion
1 tsp minced jalapeño
1 tsp lime juice
1/2 tsp dried cilantro (or 1 tsp of fresh cilantro finely chopped, if you happen to have)
1/8 tsp salt
 Directions:
Remove skin and pit from avocado, and mash the flesh.  A potato masher works well for this, or alternatively a hand blender or just a fork and a little elbow grease.
Combine remaining ingredients with avocado and serve. This is best if eaten immediately!