Something about the sunshine and warm weather makes me CRAVE a mocha chocolate frappuccino from Starbucks.
Though the cost and questionable calorie intake is a bit of a deterrent, I will admit. This spring I've discovered making my own equivalent at home is easy, cheap, delicious, and maybe slightly better for you than some alternatives out there that contain heavy cream. What's the difference with this one? Frozen Yogurt (ice cream's "lighter" cousin)!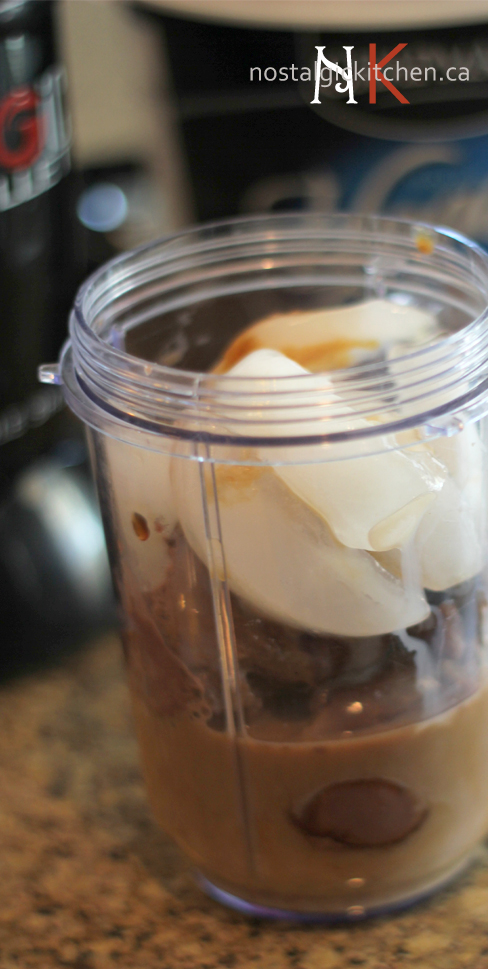 I've seen some other recipes floating around the internet for home-made frappuccinos calling for Xanthan gum to prevent separation of the ice/liquids. I'll be honest, I'm not really sure where to even get Xanthan gum, and I'm generally not a fan of shopping for a product like this where I only really would have one use for it. But I've found with using frozen yogurt, that the mixture doesn't separate anyway, so no need!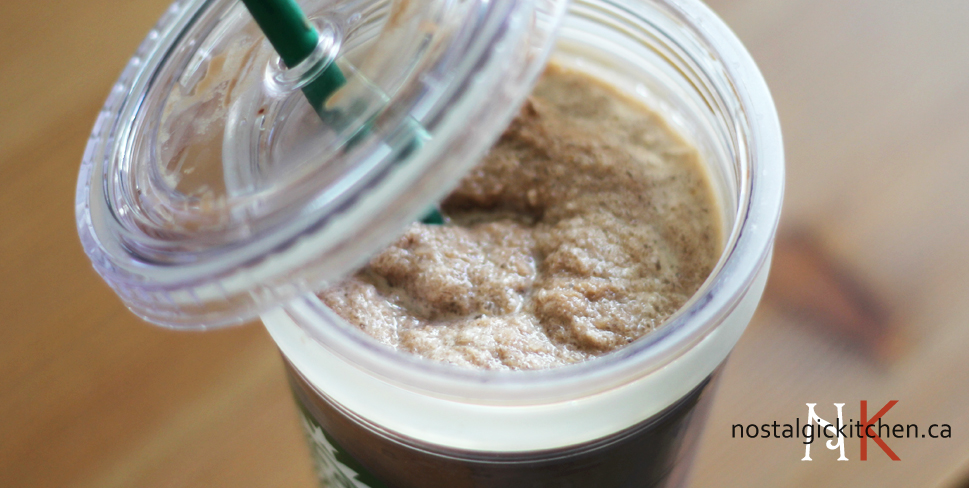 PREP TIME: 

10 min

    COOK TIME: 

0 min  

  TOTAL TIME: 

10 min

    YIELD: 

1
Ingredients:
1 single serving espresso or strong coffee (I use a Tassimo for this, but a french press, espresso machine, or regular coffee machine works well too. Consider freezing single servings of coffee in trays for quick future use as well)
Ice cubes to fill your cup
3-4 modest scoops of chocolate frozen yogurt (or maybe be adventurous and try some other flavours)
Approx 1/2 cup of skim milk
Combine, blend, enjoy!
A single-shot Magic Bullet type of mixer works very well for making one of these at a time.