Slow cooker chicken and rice was on the menu for dinner tonight, though it needed something to make it interesting– Sweet Chilli Thai Sauce.  Now I didn't actually have any, nor was I going out to buy any- so I modified a recipe to suit what pantry ingredients I did have.  The result was a fantastic sauce!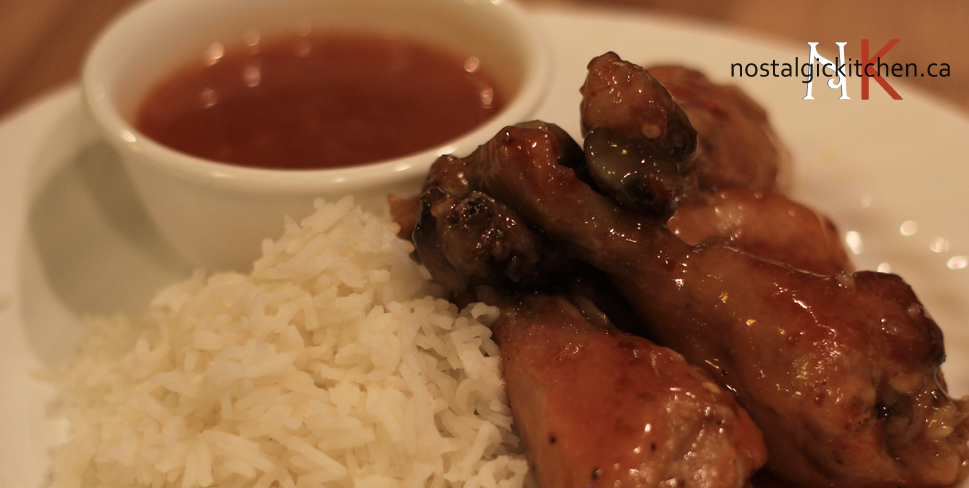 This would be great with fresh ginger, garlic, and chillies as well- but still great with pantry-friendly ingredients.
PREP TIME: 

5 min

     COOK TIME: 

15 min

     TOTAL TIME: 

20 min

     YIELD: 

1 cup
Ingredients:
1/2 cup water
1/2 cup rice vinegar
1/2 cup sugar
1 tsp ground ginger
2 tsp garlic powder
1 tbsp red pepper flakes (or to taste)
2 tsp ketchup
2 tbsp cornstarch
Combine water and vinegar in saucepan, bring to boil over high heat.
Stir in sugar, ginger, garlic, red pepper flakes, and ketchup.  Simmer for 5 minutes
Stir in cornstarch.
Remove saucepan from heat, use as desired or transfer to sealed container and refrigerate until needed.