This barbecue sauce-making adventure began with a salad dressing recipe, strangely enough. For the back-story read this previous post on my experiments with homemade raspberry vinegar.  A long story short, I ended up with some vinegar-soaked raspberries that I needed to find a use for.  After it was all said and done, I will admit I'm happier about the sauce than I was the vinegar.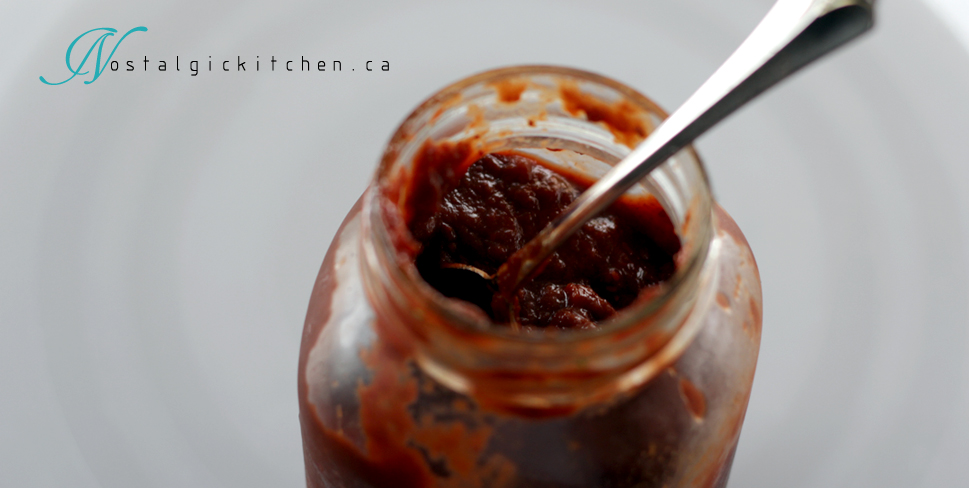 This sauce is great on steak, burgers, probably anything else you can think to slather it on.  The berry flavour was quite subtle, and the chipotles provide a nice hum of heat.  On my first go-around with this recipe, I was a bit too bold with the chipotles and added 5 or 6 of them (they looked so small)… next time I will stick with 2.
PREP TIME: 

COOK TIME: 

TOTAL TIME: 

YIELD: 

1 L
Ingredients:
1 tbsp olive oil
1 medium sized onion, diced
1/2 green pepper, diced
2 to 3 chipotle peppers in adobo sauce
2 tsp garlic, minced
1 1/2 cups raspberries (and/or mix in some blackberries as well)
1 can of plain tomato sauce (398 mL)
1/3 cup tomato paste
1/2 cup unsweetened apple sauce
2 tsp Worcestershire sauce
3 tbsp white wine vinegar
3 tbsp cooking molasses
3/4 tsp paprika
3 tbsp honey (or coconut palm sugar, or brown sugar)
salt/pepper to taste
 Directions:
Heat olive oil in large saucepan.  Add onion and green pepper and cook until onion is soft and translucent.
Add remaining ingredients, and puree  the mixture until a smooth consistency and there are no big pieces remaining.
Over medium heat, simmer for ~30 min or until sauce thickens.
Store the sauce in the fridge for up to a week and/or freeze in freezer safe containers for longer-term storage and future use.