Why buy pre-made pizza sauce when it's so easy to make yourself with pantry-friendly ingredients?  Who knows.  Well, ok, I do know: because it's very convenient to go to a store and buy a bottle and of course I'm guilty of his too on the occasion.  HOWEVER, with a little planning ahead, I prefer to make my own.  Simply put, I believe it just tastes nicer, and (like everything that a person makes for themselves) I know what's in it.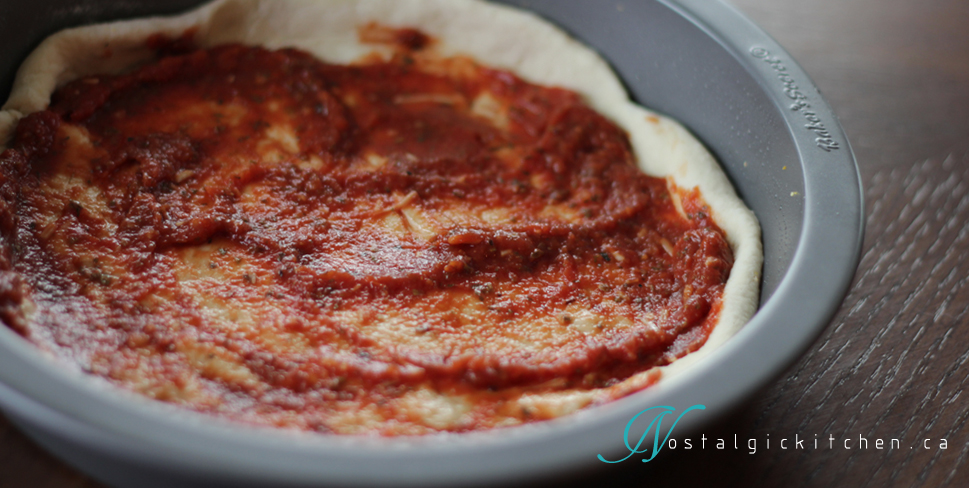 Make this sauce while you're waiting for pizza dough to proof.
PREP TIME: 

COOK TIME: 

TOTAL TIME: 

15 min    

YIELD: 

2 pizzas
Ingredients:
1 can of plain tomato paste (156 mL)
4 tbsp water
3 tsp finely grated parmesan cheese
3 cloves of garlic, minced (or substitute 1 tsp of dried garlic powder)
1 tbsp honey
1 tsp onion powder
1 tsp dried oregano
1 tsp dried marjoram
1 tsp dried basil
1/4 tsp black pepper
1/8 tsp cayenne pepper
1/4 tsp red pepper flakes (or to taste)
 Directions:
In small bowl, combine all ingredients and allow to sit for at least ~15 minutes before using.  Use right away on pizza or as desired, keep refrigerated for 2-3 days, or (what I like to do) make a bigger batch of it then portion it out and freeze it for future use.