I think of this recipe as akin to the house dressing at the Olive Garden.  With that in mind, it goes great in a lettuce, tomato, red onion (thinly sliced) salad complete with garlic croutons and topped with some grated parmesan cheese.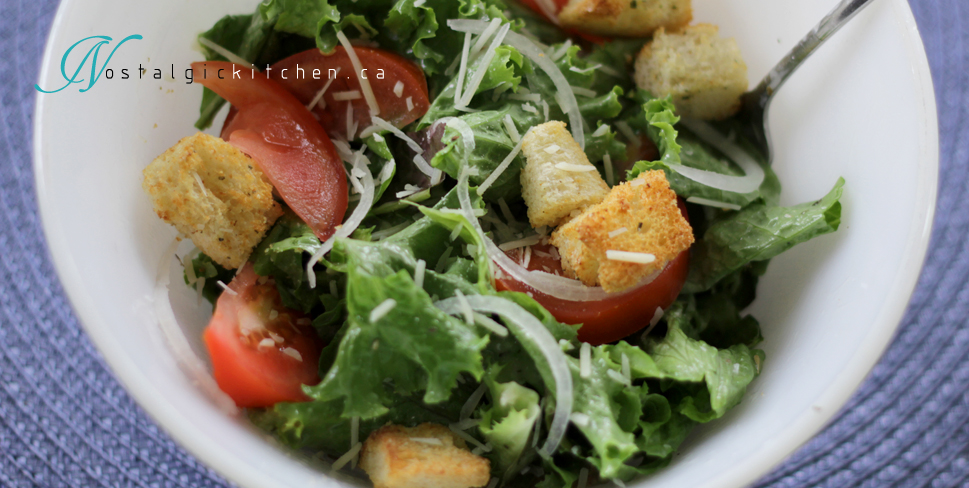 Why eat out when you can mimic the best part of the Olive Garden experience (IMO) at home, using some freshly grown lettuce from the garden?
PREP TIME: 

COOK TIME: 

TOTAL TIME: 

15 min    

YIELD: 

1 bottle
Ingredients:
1/2 cup mayonnaise
1/3 cup white wine vinegar
3 tbsp extra virgin olive oil
4 tbsp corn syrup
1 tbsp lemon juice
5 tsp grated parmesan cheese
1 clove garlic, minced
1 tsp italian seasoning mix
1/2 tsp dried parsley flakes
pinch black pepper
1/2 tsp xanthan gum (optional)
 Directions:
Combine all ingredients and mix thoroughly.  Note the xanthan gum is optional, however it does help to make the thick consistency of the dressing.
Store in an airtight container in the refrigerator for one to two weeks.