Soooo much turkey this holiday season! So many dinners, all turkey, stuffing, potatoes, gravy, and some variation of vegetables. Now, I'm not saying there's anything wrong with that (because it will always be a classic!)– but for my turn to do a family turkey dinner this year, I wanted to do something a bit different.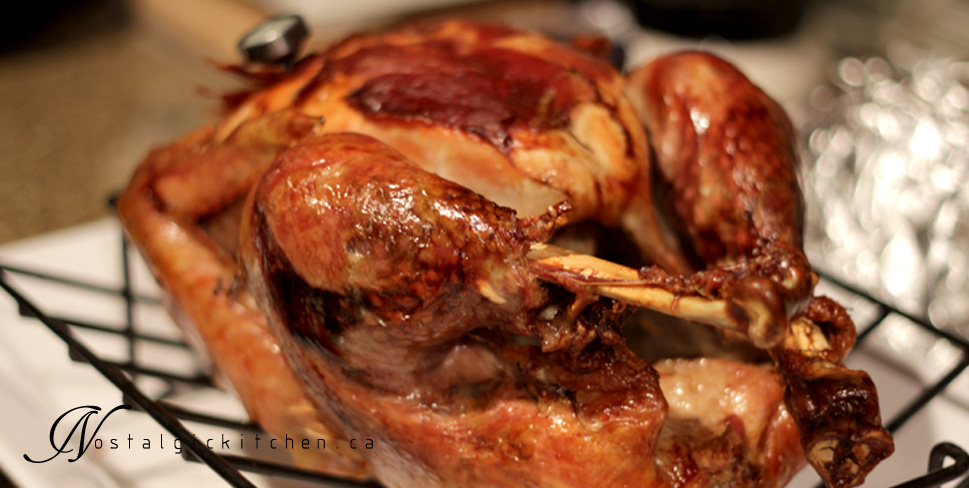 This year I made:
Mexican Thanksgiving Turkey and Gravy (Recipe from The Splendid Table)– I omitted the banana leaves while cooking the turkey.  I also added a little extra seasoning to the gravy to bump up the flavour even more, I added 1 tbsp brown sugar, 1 tsp red wine, 1/2 tsp each cumin, granulated garlic, oregano, and a pinch of allspice, and cayenne pepper to taste.
Chorizo, Apple, Pecan, and Cornbread Stuffing (Recipe also from The Splendid Table)– can't find Chorizo in your local supermarket?  (I couldn't), make your own: Homemade Chorizo (Recipe from Food Network)
Cilantro-Lime Rice (Recipe from Martha Stewart)– be sure to add a little extra grated lime zest to boost the lime taste
Sweet Peppers and Onions, Fried with Garlic
Homemade Guacamole (Recipe to be posted soon)
Warm corn tortillas
Enjoy!